How to grow garden strawberries on the film
// Useful information about our products
Peculiarities of growing garden strawberries on mulch film
---
Mulching with a film.
Garden strawberries are often called strawberries.
To be precise, strawberry is the name of only two kinds of garden strawberries - green and musk. However, the colloquial name - strawberry - has become so closely associated with this plant that it has almost supplanted the real one.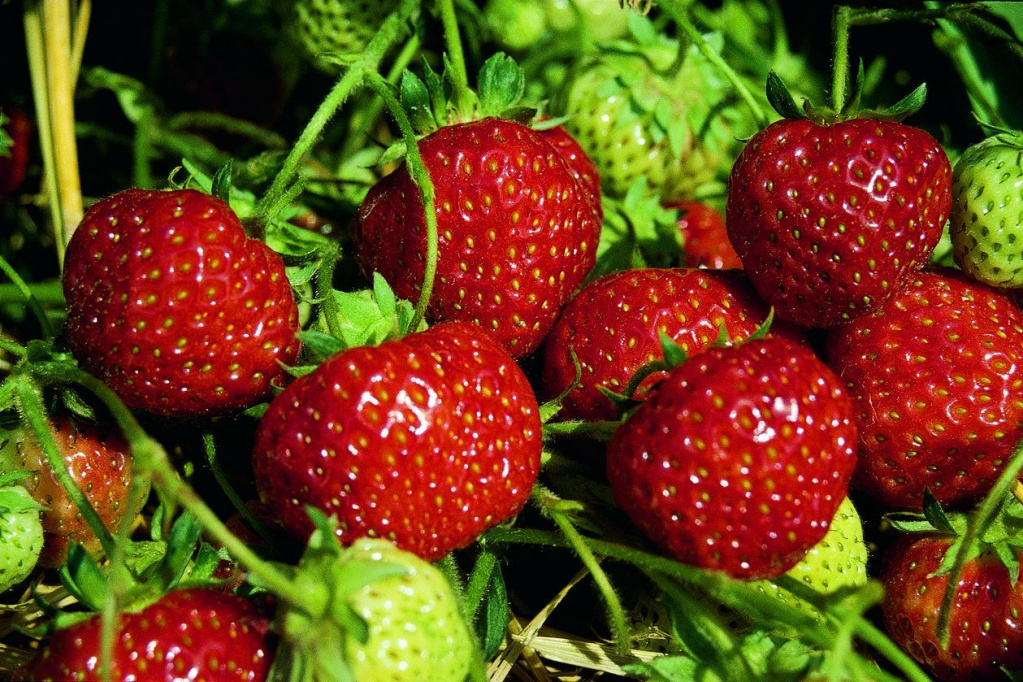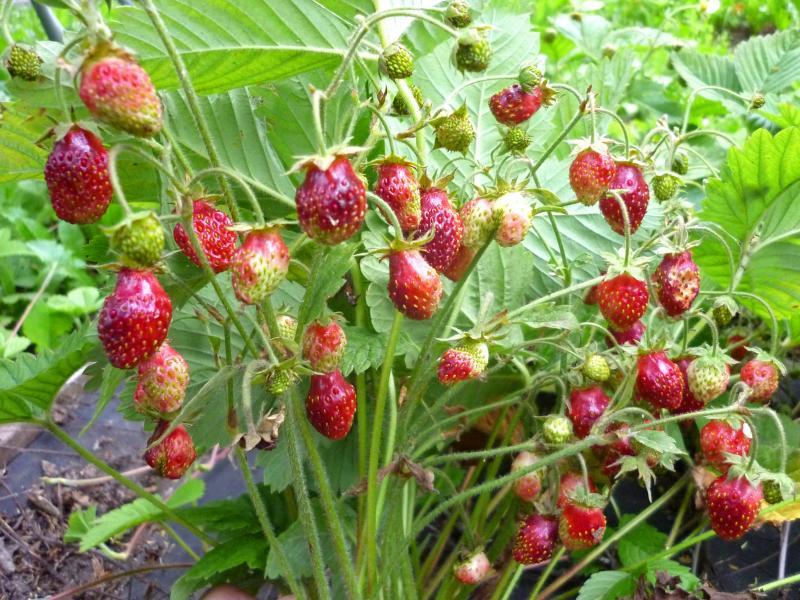 Now that we have defined the basic terms let's see how to achieve success in growing this crop. Simply put, how to get enough of the juicy, luscious berries without standing up from morning till night in the famous "gardener's pose".
Basic rules for growing strawberries
Choose a sunny place to grow
Renew plantings and growing space every 4-5 years
Remove feral or diseased plants
Remove whiskers before and during fruiting for more berries
For propagation, mark the best bushes - by the number and size of berries, and leave whiskers on them
Do not use insecticides during flowering so as not to harm pollinating insects
Plant fragrant flowers between strawberry bushes to attract insect pollinators
Treat the bushes after fruiting
Try new varieties
One of the best ways to grow garden strawberries is on the film
Prepare the garden bed beforehand - loosen the soil and fertilize
Cover the garden bed with a special agro-technical film for mulching Svetlitsa GROUND
Make crisscross slits in the film and plant strawberry bushes in them
Check the diagram for the distance between bushes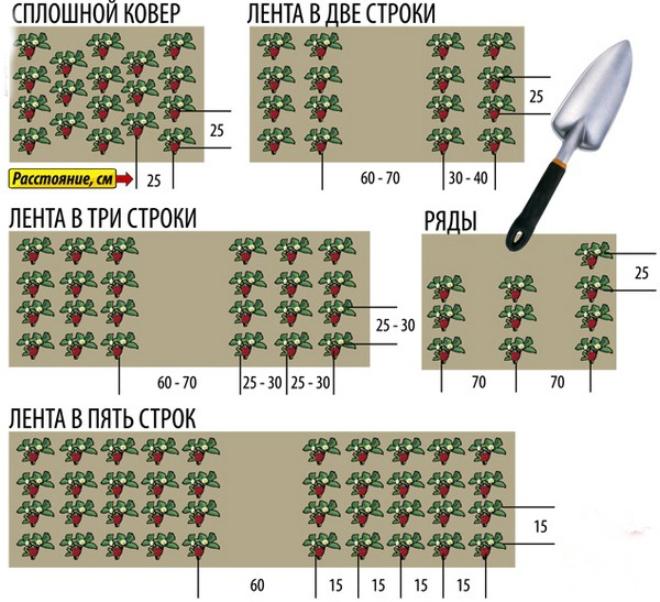 Advantages of growing garden strawberries on mulch film:
The garden beds do not need to be weeded
Soil is protected from overwatering during prolonged rainfall, as the water simply flows down the film
Soil is protected from drying out because moisture from under the film evaporates 2-3 times slower than from the open area
The berries lie on the foil, which makes harvesting much easier
Berries are 80% less susceptible to gray rot
Fertilizer is not washed out by rain
No soil crust is formed after rain or watering, enough air reaches the roots
In winter, the roots are protected from freezing by a layer of frost on the inside of the film
The film for mulching Svetlitsa GROUND will serve you for 5 years without removing it for the winter.
A great addition to this method of growing strawberries will be drip irrigation.
If you have a low area with wet soil, make a high garden bed for strawberries. The roots will not suffer from overwatering, and it is easier to care for such a bed.
---